Curses and Hexes had raised concern among people all around the world and thus, there are many rules and ethics value being implement to people whom want to use it. in some tradition, curses and hexes simply banned from witchcraft practices while others would have Curses and Hexes casting upon people but under certain strict conditions.
However, there is still other tradition believes that curses and hexes casting is up to an individual as long they understand the consequences of their actions for doing so. it's like accepting the accountability for the hex same as resulting karma. from this, we can say, not all tradition hold the "An in it, Harm none" rule in witchcraft.
Ethics in Curses and Hexes casting in general, is just like other spells that uses power to manipulate the will of person. if it's against the people's will, then you can call it as Negative manipulation which should not be accepted. however if the person/recipient agrees to accept the spells to be cast for some reasons, then the accountability is less likely to be negative manipulation(it's called positive manipulation).
For example, let's say a guy suffering from accident had been suffer from 15 years already in bed and although his condition getting worst and worst, he shown up no sign he is going to die yet. the family members couldn't watch the patient to suffer more, seek witchcraft practitioner to cast a spell that will ended the person's life instantly so he would not suffering anymore.
same goes of person himself is the ones decide to end his own suffering from diseases using hexes or curses. This is one of few ways that permit the curse and hexes being used in some tradition.
last but not least, each practioner of magic must take all consequences into consideration before they cast any spell, Even to those with good intentions using them to help people. this to ensure they didn't misuse their ability and regret it for the entire life.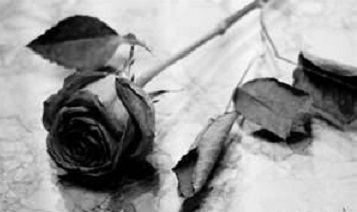 source :
http://www.paganspath.com/magik/hex.htm
http://dailywicca.com/2011/06/19/curses-hexes/

_________________
''Face your ultimate enemy, the ones named as Fear.''